Publication date: 26th August 2014
Paperback edition: -
Source: Kindle
Rating: 5 stars
Synopsis: Madoc and Fallon. Two estranged teenagers playing games that push the boundaries between love and war.
She's back.
For the three years she's been away at boarding school, there was no word from her. Back when we lived in the same house, she used to cut me down during the day and then leave her door open for me at night.
I was stupid then, but now I'm ready to beat her at her own game...
I'm back.
Three years and I can tell he still wants me, even if he acts like he's better than me.

But I won't be scared away. Or pushed down. I'll call his bluff and fight back. That's what he wants, right? As long as I keep my guard up, he'll never know how much he affects me...
I was really excited about reading this book, so I was super happy when the UK publisher auto approved me for it on NetGalley! I read the first book in this series after a very good friend recommended it to me, but I haven't read the novella that goes with it! I did love the first book though and I think this book can be read as a standalone! I freaking loved this book! I may have enjoyed it more than the first book! The plot was amazing! I couldn't actually put it down, and even when I did, I was reading a few more chapters every chance I got! There was so much in the plot as well and it started out going in the direction I thought it was going too, and then it started changing and it went in a different direction! I enjoyed the overall direction the plot went in though! There were twist and turns in the plot too and some left with my mouth hanging open! There were also some super hot scenes in this book too, which I loved! I mean, they were seriously hot, and I love sexy scenes in books!
The characters were amazing! Madoc was the main male character and he was so freaking hot! Madoc is in the other books in this series, but he's a secondary character! This was his story though, and I loved every second of it! Madoc intrigued me in the other books and this book let me get inside his head and
find out more about him and his background! I just loved Madoc! He had such a tough side to him and then he also had a protective, soft side to him too! Especially when it came to his love interest, Fallon! Madoc also surprised me in this book too with his reactions to finding out the secrets hidden! He actually took them really well, which told me a lot about the kind of person he was! I just loved him!
Fallon was the main female character and she sort of had an alterative motive in this book! She returned to a place she didn't feel entirely comfortable to face the people she resented! Well, apart from one person! Fallon kept a few secrets in this book and my heart did go out to her for what her mother made her do! It was so sad and must have been really hard for Fallon! She was such a strong character though and she proved this again and again in this book! I adored Fallon! I loved that she stood out and she was kinda shy, but could hold her own as well! She was an amazing character!
I'm also not 100% sure if Fallon appears in the other books in this series, but I think she does!
I loved that this book was written from both Madoc and Fallon's point of view! It kind of had to be because of what happens in the plot though! I loved it though and being written from both of their point of views made the plot even better! I can't wait to read the next book in this series! I know that it's not going to be about Madoc and Fallon, but I'm sure they'll make appearances in it! The UK cover for this book is really pretty! I love it and I love that it isn't really different to the US cover because I love the US cover too! Big thank you to NetGalley and the imprint Piatkus from Little, Brown Book Group for an ARC of Rival and for having me on the UK Blog Tour!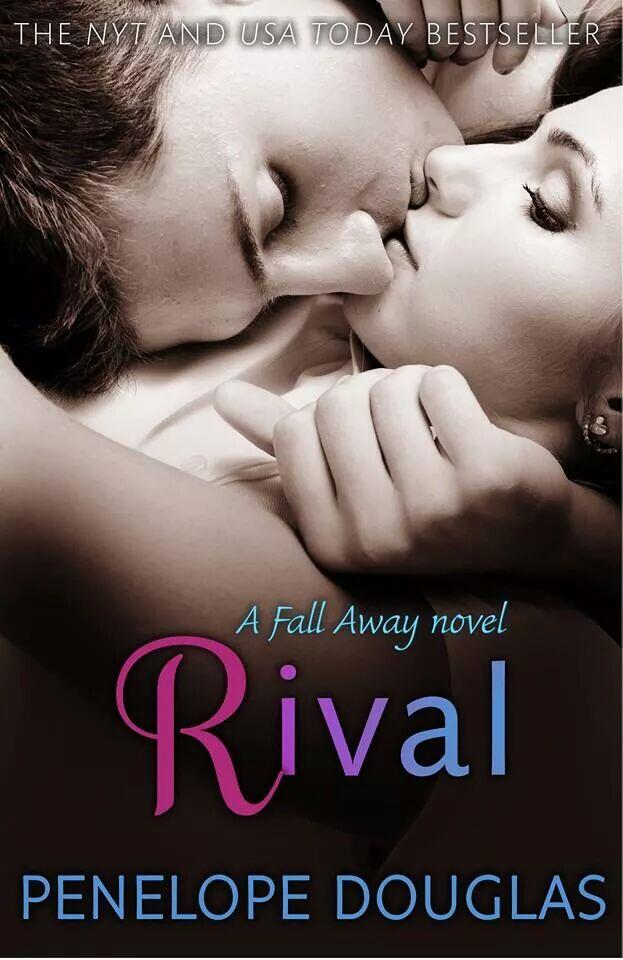 Rival by Penelope Douglas (Piatkus) is now available as an eBook!