When your best friend is also your boss, 'great ideas' aren't always optional.

After all, when you run the largest fashion, gossip and trend blog in the country, you got to take risks to keep it edgy.
Believe me. This is edgy.

The idea? For one week, date every male fantasy
.

The list?
The Jock
The Rock star
The Billionaire
The Stepbrother

See how they are all crossed off except one? That's because he's Satan.

And Scottish.

And my best friend's stepbrother.

And there may or may not have been an incident in Jr. high that he hasn't forgiven me for…but that's history.

Or so I hope, because I'm at his mercy for the next week…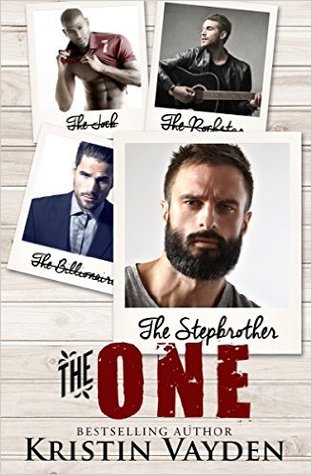 Check it out on
Goodreads!
Buy your copy from
Amazon
,
Barnes and Noble
,
Kobo
,
iBooks
or
Smashwords
Kristin's inspiration for the romance she writes comes from her tall, dark and handsome husband with killer blue eyes. With five children to chase, she is never at a loss for someone to kiss, something to cook or some mess to clean but she loves every moment of it!
Giveaway!